Welcome to Bonneauville Borough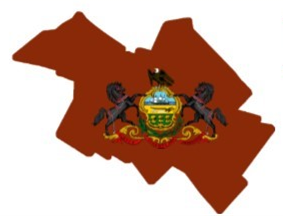 Address
Borough of Bonneauville
46 East Hanover St.
Gettysburg, PA 17325
Phone: (717) 334-2662
Fax: (717) 334-6776
Email: tbusbey@bonneauvilleborough.com
Hours:
Monday - Friday | 7:00 AM -3:30 PM
Borough Meetings
All Meetings are held in the Borough Office at 46 East Hanover St. Gettysburg, PA 17325
Borough Council meets the Third Tuesday of each month at 7:00 PM:
Planning Commission meets the Second Monday of the month as needed at 7:00 PM
Municipal Authority meets the Third Thursday of April & October at 7:00 PM
Zoning Hearing Board meetings are held as needed and will be advertised before a scheduled meeting
Borough News
Bonneauville Borough Burn Ban in Effect
Electronic Devices Recycling Event June 17, 8:00 a.m. - 10:00 a.m.
Sewer/Water Rate Increase March 2023
Borough Events
Event Time:
7:00 PM - 8:00 PM
Event Time:
7:00 PM - 8:00 PM
Event Time:
7:00 PM - 8:00 PM
Annual Drinking Water Quality Report
​​Bonneauville​ Boro​ugh Municipal Authority​​
(PWSID# 7010012)
Sewer & Water Services
View Rates and Sign up for the Borough of Bonneauville Customer Portal to pay your bills online.
Office of Open Records
The mission of the Office of Open Records is to enforce the state's Right-to-Know law and to serve as a resource for citizens in obtaining public records of the Borough.
Borough Zoning Book
Adopted by the Borough Council of the Borough of Bonneauville as indicated in article histories. Amendments noted where applicable.